This is, by far, my best-selling piece. The mixed-meter rhythms are fun to sing and accessible even for high school or middle school choirs. It is available in SATB or SSAA voicing.
Purchase SATB → Purchase SSAA →
---
---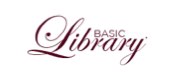 "This superb setting of the traditional Latin text from Psalm 100 fairly dances off the page in joy! Singable, natural-sounding mixed meter, a memorable melodic line, and a buoyant feel throughout make this one of the most appealing and musically satisfying works you will hear. Highly recommended!"

J.W. Pepper
---
Program Notes
"Make a joyful noise unto the Lord, all ye lands. Serve the Lord with gladness: come before his presence with singing. For the Lord is good; his mercy is everlasting; and his truth endureth to all generations" (Psalm 100:1, 5).
I decided upon an asymmetrical meter (10/8) for this piece because it brings energy and exuberance to the music and because it fits the declamation of the text perfectly. The form is a modified rondo in which the recurring theme is the one set in 10/8. The rest of the piece bounces between differing meters – 6/8, 3/4, 4/4, and even 8/8. The layering of different rhythms on top of each other helps build the momentum and excitement throughout.
---
These two are part of the larger set, "Three Latin Psalms," that Jubilate Deo comes from.